Changing Tides Foundation

Redesigned nonprofit Changing Tides Foundation's site.
Case study
UX / Visual design
Pro-bono project
/ Introduction
Connected with
Changing Tides Foundation
(CTF) via
Catchafire
, a platform that introduces skilled-volunteers to non-profits.
The original ask was for a content map, but collectively it was decided a site overhaul was needed, including a CMS migration.
︎ Jianca Lazarus / ︎ Leah Dawson
/ Research
/ General Goals
Conducted a
site audit
︎ and reported on
site analytics
︎ to help inform CTF's goals for the redesign. Community survey results (collected from another volunteer) and internal needs also helped determine these pillars.
Highlight mission and founders
In response to "Was there anything specific that drew your attention to Changing Tides Foundation?", it was found that CTF's strong founders are a major draw, as are the causes the foundation support.
On the pervious CTF site, it was difficult to find a concise mission statement. CTF wanted to upfront its newer and tighter mission statement.
Drive users to take action
With Get Involved being relatively well-visited, CTF wanted to respectfully push visitors to fully convert. Their new membership program also launches this year, which will benefit CTF financially and increase loyalty.
The desire was to feature membership's launch and design the sign-up flow, along with improving the donations experience and presenting other clear ways to get involved.
Design a flexible content framework
Shopify was CTF's old CMS, and they were looking for a platform that they could better manage content with. Sans designer and developer.
Create a user-friendly experience
On the pervious CTF site, navigation was clear and represented the non-profit well. But page content was hard to decipher, and CTF was looking for a cleaner look.
/ Design Goals

From the goals, site audit, site analytics, and user research, I drew some design takeaways. These fed into my site map and wires.

Tell a story on Home and About
According to Google Analytics, new users comprise of 85% of total traffic. The highest viewed page is Home. About following in fourth.
We decided the homepage and about page would answer to highlighting the mission and founders. Bringing in big copy chunks and beatiful photography helps tell a digestible story.
Leave the overarching nav structure the same
Home / About / Get Involved / Projects / Stories / Shop / Donate
This organization fully represents the vast variety of work CTF accomplishes. Presumably this was clearly informing the user where each item would take them before, partially because there isn't much content crossing over between buckets, and partially due to using standard navigational language.
Focus on hierarchy within pages
Looking at each page's story and prioritization of content while still thinking holistically about how they feel together, as one experience.
Route to action-oriented destinations
Thinking through an on-page linking strategy so users can move easily throughout the site. Leading visitors to related locations, with an emphasis on Get Involved, the "hub" for all take actions.
Although users spent close to 1:30 minutes on the site, there are further improvements to be made with linking strategy.
An easy win is to open external links in new tabs. Integrating MightyCause, CTF's donation vendor, into the site is another win.
/ Site Map
/ Wires

With the design goals in mind, I first walked the team through a site map. After a few iterations, we moved to wireframes. Both obviously were helpful in the design process, but were critical for decision-making and stakeholder approvals.
/ Visual Identity

Visual identity started to come into play when building out the site framework in the CMS. CTF has a strong following and brand already so we didn't want to initiate a rebrand. Instead, the task was to create a more consistent vibe.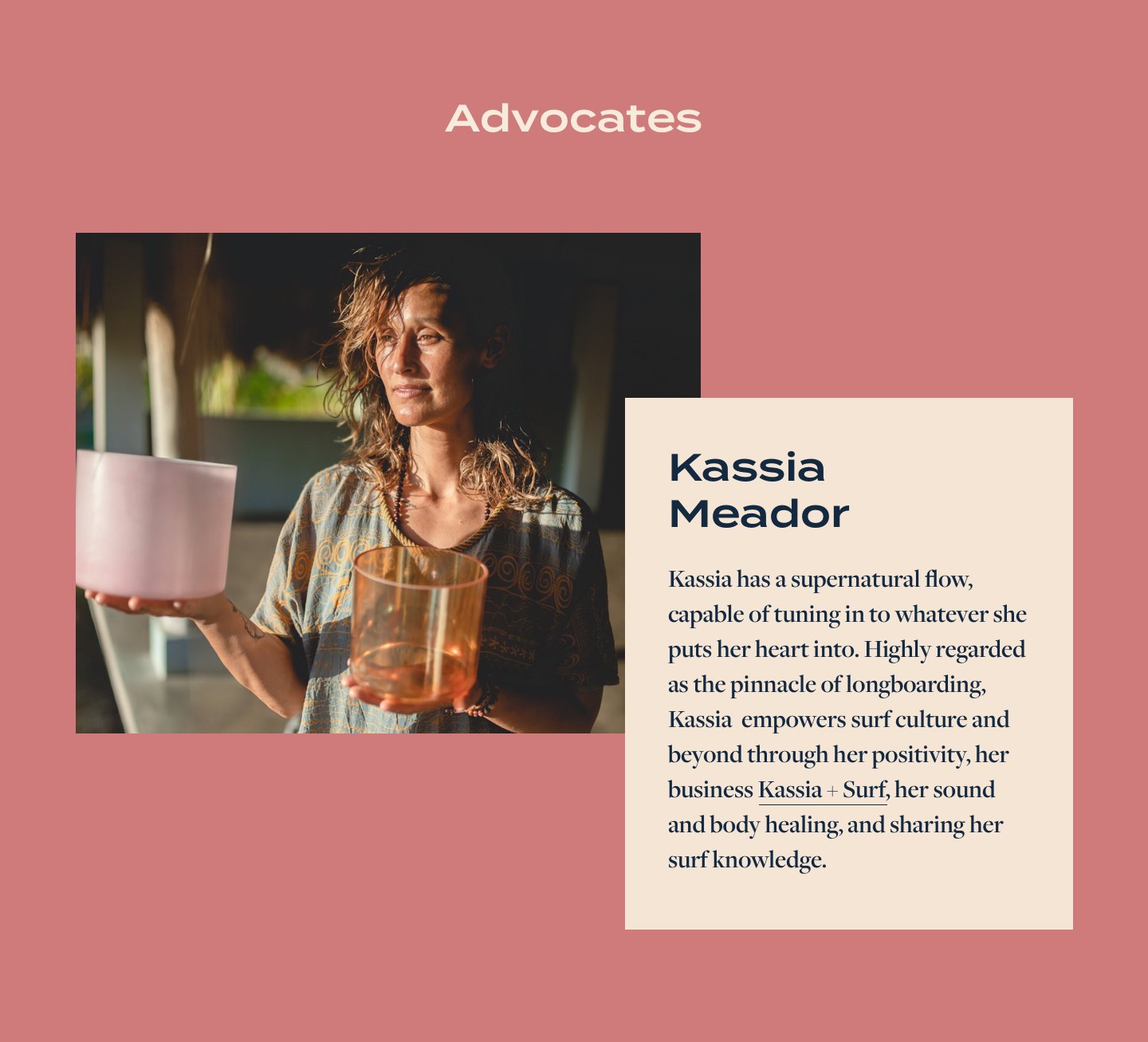 / Attributes

This exercise helped us to define CTF. A quick visual audit also kept us within the current brand scheme.

/ Memberships

Memberships was a late addition to the website, and an ordeal to implement. We worked within Squarespace's capabilities sans developer. But with a little tweaking of Javascript, we managed to adjust the order confirmation page so that the user flow makes sense for our internal needs.
/ Final Thoughts

The site is live. I'm excited to learn from CTF's followers to see if we achieved our goals, and to iterate on the areas that need improvements.